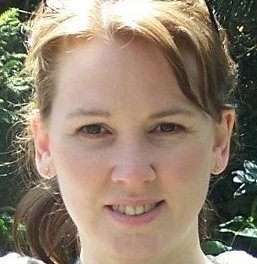 MOTHERS WITHOUT CUSTODY MINISTRIES

WELCOME HOME MOMS
Welcome to "Mothers Without Custody Ministries". This site is for Mothers without Custody, Mothers dealing with any custody issues whatsoever, and Mothers who would like to prevent EVER losing custody(Prevention Support), Mothers who have lost their children in ANY way possible (if you have lost your child to adoption, you don't have custody too), Single Moms who have got custody back or who already have custody, Divorced Moms, etc. It is support for any related topics. I do not want to see anyone go without support with their children.
My name is Heidi Petersen. I am located in Edmonton, Alberta, Canada. I am a Mothers Custody Supporter, Writer, Women's Ministry Worker, Researcher, Speaker and Educator.

My goal for supporting Moms was inspired from over 20 yrs of custody, visitation & access dealings of my own.
My heart is with the Mom who cannot be with her child for whatever reason and to help see her through the grieving process for this. I think we all need to be thankful that we have our children any of the time, when we see Moms who may never see their children again especially because of being falsely accused. This is happening all too often. We need to get more support out there for Moms in general, especially preventative, before it ever has to come to this.
To encourage a healthy relationship with Mom and Dad if at all possible. Educating on Breaking the Cycle of Violence to Mothers experiencing an abusive relationship with the Father. My goal is not to peg the Moms against the Dads but to foster the good that may already exist. I strictly volunteer and have no other motive that to help preserve the home and family and to get resources out to those who do not know where to turn.
There are certain things we need to do to get responsible ourselves and make certain changes personally that can help us to achieve our goals. That can take a lot of hard work, depending on exactly what we are dealing with.
I have been supporting moms for over 5 yrs now volunteer, offering support, encouragement, networking, building groups, blogging, and many other different types of one on one support, etc. I have been on the radio, and many other venues to get the word out to moms needing support or wanting to offer support.
If you know of a Mom who could use this type of supports, please give her my website address http://motherswithoutcustody.synthasite.com , copy and paste this address and send it to her so that she can start breaking the cycle and get into a healthier place for her children's sake soon.

Please check out "my story" as I have experienced and know a lot about issues and have experience when it comes to many of these types of issues. I have had professional counselors tell me I know pretty much all there is to know about it and even more than them in that I have lived through most every aspect of it myself. This gives me insight into the hurt, pain and anguish, that no deserving Mother should ever have to endure.
God Bless;
Heidi Petersen

* Please use this site and information at your own risk.
* Please ask for my permission to copy any site info.
* No legal advice will be given.